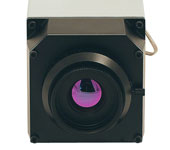 ThermoView Pi20
Xuất sứ: chính hãng
Nhà cung cấp: Anh Nghi Sơn
Hãng sản xuất: raytek vietnam
Liên hệ tư vấn

SALES ANS

sales.ans@ansvietnam.com
ThermoView Pi20
•

Fixed thermal imager for harsh industrial environments

•

Wide temperature range from -40°C to 2000°C
(-40°F to 3632°F)

•

Compact industrial design with on-board Ethernet

•

DataTemp® Pi software supports up to 16 cameras

•

IP54 rating

•

Full complement of accessories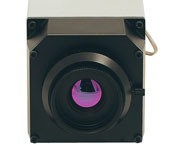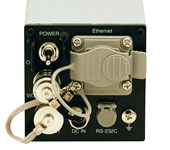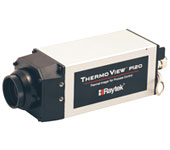 Product Description
Raytek® ThermoView™ Pi20 is a high performance fixed thermal imager for moving or stationary targets in industrial process control applications. ThermoView Pi20 is offered in two temperature ranges: -40 to 500°C (-40 to 932ºF) and 200 to 2000°C (392 to 3632ºF). For each temperature range, three lens options are available: 21.7° x 16°, 30° x 22° or 45.2° x 33.7°. Raytek online interactive ThermoView Pi20 Field of View Calculator will help you select your camera model, lens and distance to your target, and calculate the maximum field of view and estimated pixel size for detection and temperature measurement.

Software and Networking Features
ThermoView Pi20 provides easy networking over long distances, using the standard Ethernet interface. This interface allows for the PC operating the DataTemp Pi (DTPi) intuitive and easy to use software, to be located far away. The Ethernet interface transmits up to 30 frames per second of imaging data and also allows for camera control. For long Ethernet cable runs beyond 90 m(300 ft), additional fiber optic Ethernet accessories are available.

Raytek also offers a LabVIEW™ and C++ based Software Development Kit (SDK) for users who need to develop their own customized software solutions.
Full Complement of Industrial Accessories
Rugged ThermoView Pi20 cameras have an IP54 rating and a complete range of factory-ready hardware accessories:
High temperature and outdoor enclosures: To meet specifications for demanding environments, an IP67 (NEMA 4) rated enclosure is available, with cooling and air purge options.
Integrated Junction Box: Allows I/O modules, power supply and other accessories to be placed in a sealed enclosure.
Industrial power supply: A DIN rail mounted power supply is provided standard with every ThermoView Pi20 camera and is also offered as an accessory. The power supply is capable of operating the ThermoView Pi20 camera, as well as the remote I/O module.
Analog and digital I/O modules: Ethernet based modules provide digital inputs, analog outputs and relay outputs, when connected to DTPi software.
Fiber optic Ethernet cable and converters: For extremely long Ethernet cable runs, Raytek offers converters and fiber optic cable options.
Mounting bracket: This allows for easy installation of the ThermoView Pi20 camera. The mounting bracket provides an easy, base mounting capability for the Pi20 camera and is also suitable for tripod mounting.
ThermoView Pi20 Thermal Imager package includes:
RAYPi20 camera
Power supply cable 7.5 m (24 ft)
Ethernet cable 7.5 m (24 ft)
Ethernet crossover adapter
Industrial power supply
Quick Start instructions
Installation and operations manual
ThermoView start-up software application (TSA) on CD