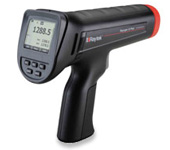 Raynger 3i Plus
Xuất sứ: chính hãng
Nhà cung cấp: Anh Nghi Sơn
Hãng sản xuất: raytek vietnam
Liên hệ tư vấn

SALES ANS

sales.ans@ansvietnam.com
Raynger 3i Plus
•

Temperature ranges:
700 to 3000ºC (1292 to 5432ºF)
400 to 2000ºC (752 to 3632ºF)

•

Distance-to-Spot (D:S) of 250:1

•

Ambient operating temperatures: 0 to 50ºC (32 to 120ºF)

•

Dual laser and scope sighting options

•

Red Dot sighting technology for accurate targeting against "red hot" backgrounds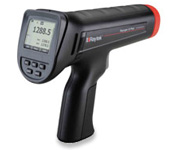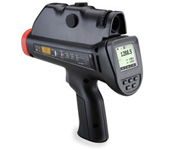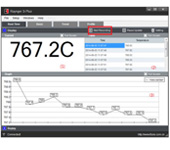 Raynger® 3i Plus Portable Thermometer
The Raytek® Raynger 3i Plus high temperature handheld infrared thermometer is designed to meet process performance requirements in many industrial applications, including highly demanding hot environments in primary and secondary metal processing, as well as petrochemical and power plant operations.
The strong and rugged design of this new generation of portable pyrometers withstands a 1m (3.2ft) drop test and provides longer operational cycle for up to 24 hours when powered with rechargeable batteries.
Raynger 3i Plus features intuitive user interface for easy parameter set-up and enables 'on-site' display of data analysis and trending, as well as fast and easy data transfer to PC or smartphone using USB or Bluetooth®.
To meet the highly demanding requirements of hot industrial environments, the Raytek 3i Plus IR thermometer features high optical resolution 250:1, which ensures accurate temperature readings at longer distances. Heat resistant "Red Nose" warning detector ensures operator safety and efficiency. Dual laser and scope sighting, visible even against "red hot" backgrounds, make this IR thermometer a perfect choice for hot temperatures applications.
Raytek Raynger 3i Plus features the following models:
Model

Temperature
Range

Spectral Response

RAY3IPLUS1M

700 to 3000°C
(1292 to 5432°F)

1 µm

RAY3IPLUS2M

400 to 2000°C
(752 to 3632ºF)

1.6 µm
Raytek DataTemp® Raynger 3i Plus Software & Mobile App
The new 3i Plus DataTemp Windows PC software supports real-time communication, data storage, graphing and analysis. This innovative portable IR thermometer includes a mobile app for quick data transfer and collaboration, as well as fast and simple on-site capture and emailing of the temperature reports. It also allows instant views of the temperature trend in real time.