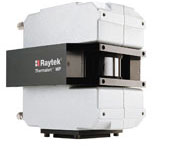 GS150 Glass System
Xuất sứ: chính hãng
Nhà cung cấp: Anh Nghi Sơn
Hãng sản xuất: raytek vietnam
Liên hệ tư vấn

SALES ANS

sales.ans@ansvietnam.com
GS150 Glass System
| | |
| --- | --- |
| • | Improve profitability and product quality |
| • | Reduce set-up time |
| • | Detect defects quicklys |
| • | Automate quality monitoring for ISO9000 |
| • | Reduce scrap |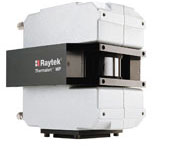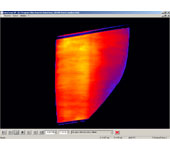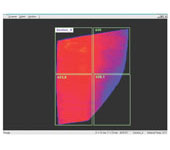 Product Description

The GS150 Thermal Imaging System is an automated temperature measurement system for glass bending, forming, annealing, and tempering processes. The GS150 measures a line of up to 1024 points using a rotating mirror that scans a 90º field-of-view up to 150 times per second. The scanning of a glass part is initiated by the measured temperature, or an external "trigger" signal. As each heated glass part traverses the field-of-view, a two-dimensional thermal image or "thermogram" is formed.
The GS150 installs easily, just like a camera, and views the glass part from above, whenever it has a clear path. Connecting the pre-wired cables (included) to a PC and entering installation dimensions in the GS150 Software completes the installation process.

The newest addition to the GS150, the GS150LE Thermal Imaging System System for Low Emissivity (Low-E) Glass with automatic emissivity correction, is designed to monitor one-side coated flat glass.