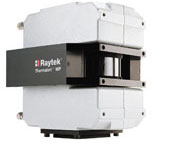 ES150 Sheet Extrusion System
Xuất sứ: chính hãng
Nhà cung cấp: Anh Nghi Sơn
Hãng sản xuất: raytek vietnam
Liên hệ tư vấn

SALES ANS

sales.ans@ansvietnam.com
ES150 Sheet Extrusion System
| | |
| --- | --- |
| • | Melt temperature profile for monitoring die bolt heaters |
| • | Sheet temperature profile for more effective chill roll control |
| • | Early detection of die bolt heater problems or plugged die |
| • | Faster grade changes and reduced setup time |
| • | Automated quality monitoring |
| • | Scrap Reduction |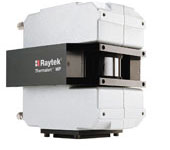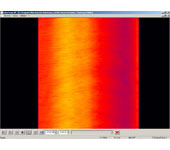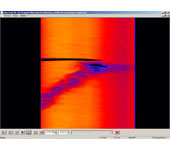 Product Description
The ES150 Thermal Imaging System is an automated inspection system for detecting, measuring, and classifying defects occurring in sheet extrusion, cast film and web process. It provides the capability to define any number of sectors corresponding to specified areas across the web. Sectors are defined by name, location, and the desired processing of temperature data within the sector (e.g., average, minimum, or maximum temperature).
In sheet extrusion processes, sectors can be configured to provide temperatures corresponding to each die bolt. The ES150 system continuously monitors the web process allowing temperature data to be visualized as a line graph (profile) and a thermographic image. Profiles and images may be printed or archived for analysis.
Through the use of OPC (OLE for Process Control), the ES150 system acts as an OPC server and communicates with many common process control systems. This feature allows the ES150 to move beyond being just a measurement tool and becomes an integral part of the total process control system.